About Baptism
Baptism is the washing with water in the name of the Father, the Son, and the Holy Spirit; it signifies and seals our adoption into Christ, our cleansing from sin, and our commitment to belong to the Lord and to his church. This is an important step of obedience that is an outward display of an inward transformation.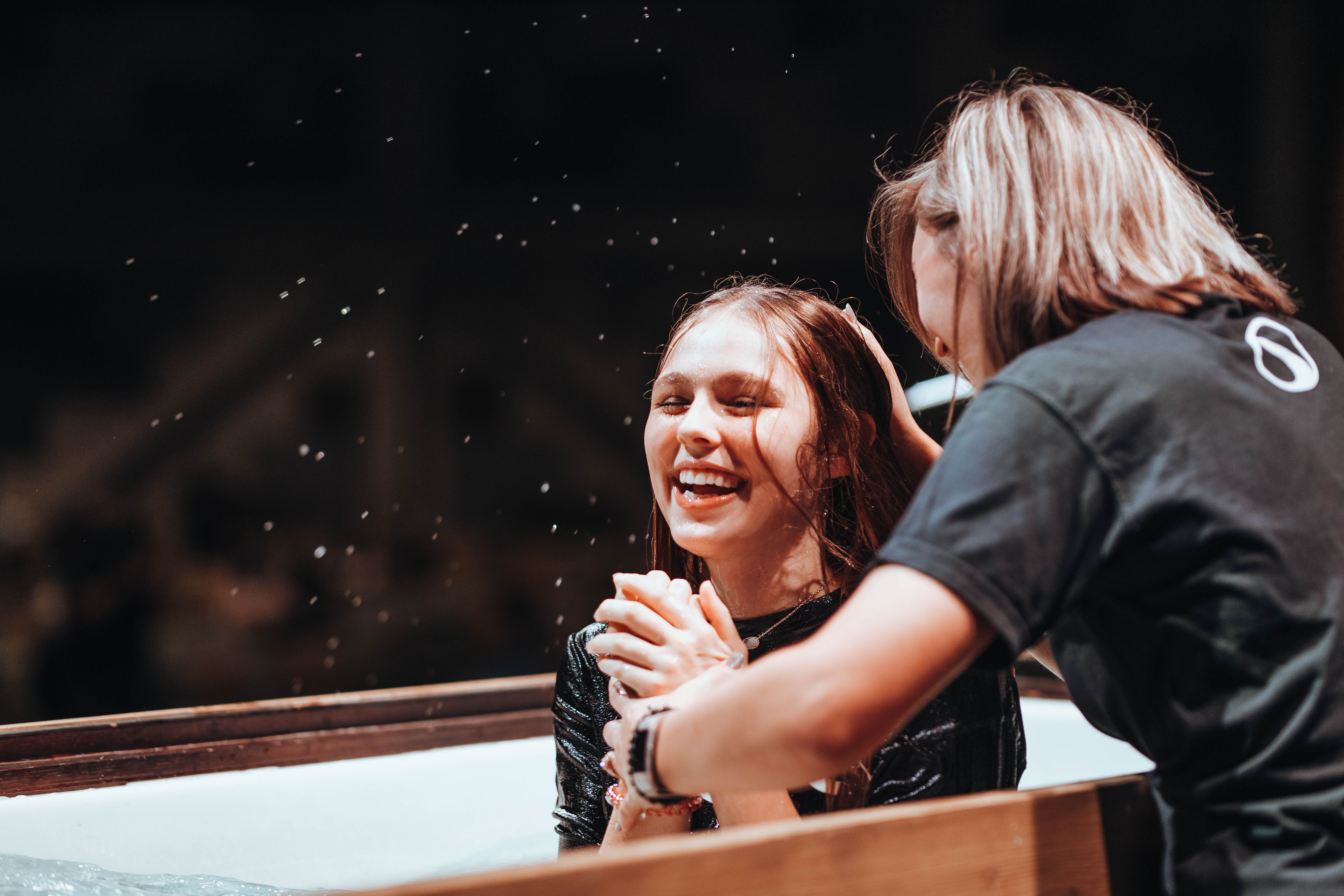 Why Baptism?
1. Jesus commanded it. (Matthew 28:19-20)
2. It expresses your unity with Christ. (Romans 6:3-4)
3. Baptism is an expression of faith. (Acts 2:38)
Register to be baptized
We believe that baptism is an important next step in your relationship with Jesus. Baptisms take place during the service you attend on the first Sunday of the month. We also have Baptism Sundays in which we will a whole service built around baptisms. Please click the link below to register for baptism.
Are you ready to be baptized?
1. Register for Baptism
2. Write your story
3. Invite Family + Friends
4. We provide everything you need
Have questions? Our team is here to help!