CHRISTMAS CONCERT
We are excited to kick off the Christmas season this year by hosting a Christmas concert featuring Shane & Shane and Phil Wickham on Friday, December 3, 2021. The concert starts at 7:00 pm.
The food truck park will open at 5:30, including a dessert truck and coffee truck! There will be a fire on the patio and photo booths to capture an evening of fun!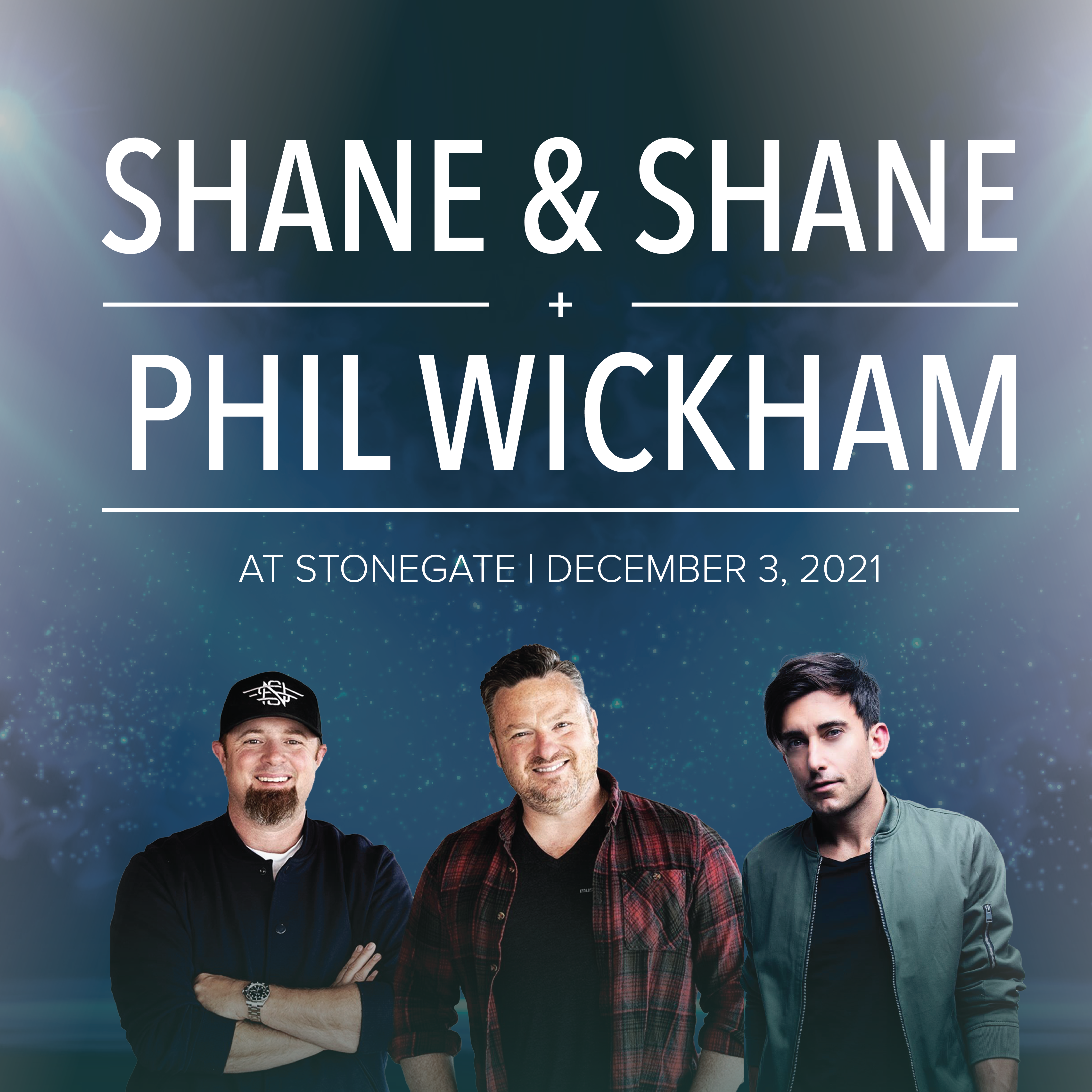 LET'S CELEBRATE TOGETHER
Join us for our Christmas Eve Candlelight Services at 1:00PM, 2:30PM, or 4:00PM! If you can't make it to one of our in-person services or don't feel comfortable gathering, we encourage you to experience one of our Christmas Candlelight Services online.
CELEBRATE WITH US ONLINE
You can join us on these platforms on December 24 at 1:00PM, 2:30PM, 4:00PM!
INVITE YOUR FRIENDS
Invite your friends and family to celebrate Christmas at Stonegate in person or online. It's simple! Text only the url "www.stonegate.church/christmas" to the person you want to invite and hit send. The recipient will instantly receive an invite and a link to learn more about our candlelight services.